1 tag
5 tags
It's been one year since the release of Kony2012. Thank you for engaging with thoughtful advocacy and voices for peace, and standing against the demands for further militarization in Africa. As Margaret Mead says: "Never doubt that a small group of thoughtful, committed citizens can change the world. Indeed, it is the only thing that ever has."
9 tags
We remember the late Hugo Chavez as someone who represented a conscious practice of human rights as he warned against the outside exploitation of Africa.  Venezuela's Ties with Africa - Pravda ———— "Hugo Chávez also warned African leaders that more military interventions by the ex-imperialists and neo-colonialists will very likely occur, pointing out the fate...
7 tags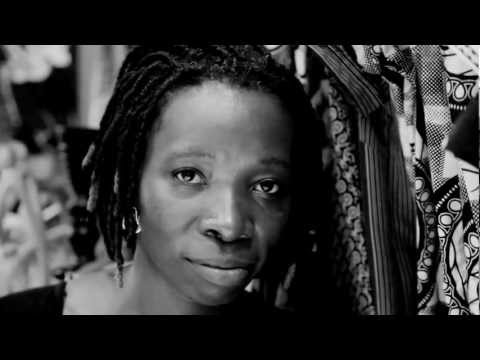 4 tags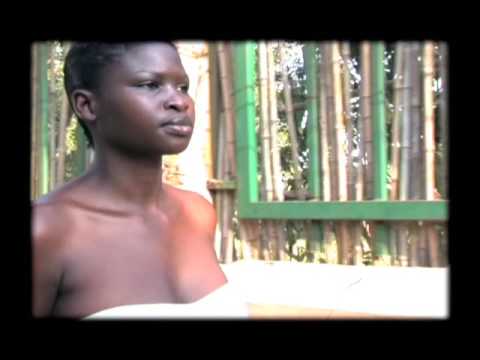 5 tags
8 tags
6 tags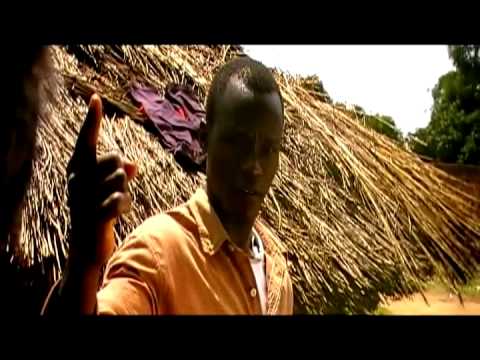 3 tags
Respond with Good
As we honor Martin Luther King Jr., let's make sure to also honor and remember his message of non violence. MLK: Message for a Violent Society- Huffington Post "When you are treated with evil, find a way to respond with good - to open new possibilities, not to follow in the terror of the old possibilities."
8 tags
KONY 2012, Military Humanitarianism, and the... →
"The trust in US global (military) policing is a sad irony of historical and political ignorance, given that back in 1961 the CIA was implicated in partaking in the plot to murder Congolese politician Patrice Lumumba, to have his body dismembered and dissolved in acid, and to facilitate Mobutu's military takeover. Still, Invisible Children lobbying led to US President Obama ordering one...
In true badvocacy fashion... →
In true badvocacy fashion, history repeats itself as the Enough Project falls victim to the official discourse on the LRA conflict and attributes the failure of capturing Kony to lack of military resources. How many times have we heard the argument for a more robust military effort from President Museveni and others now? Has it ever gotten close to ending, or even positively impacted, this...
3 tags
4 tags
19 tags
Our Thoughts on Invisible Children's Newest film,...
On October 7, 2012 Invisible Children released its newest film titled MOVE. As Invisible Children's newest attempt to reignite KONY2012 we must, at the very least, acknowledge MOVE and share some of our thoughts. Thus, in lieu of a full-blown review, here are some of our notes: Film Summary: MOVE traces the history of Invisible Children (IC), the making of KONY2012, the aftermath of KONY2012, and...
3 tags
5 tags
3 tags
12 tags
9 tags
Lessons From AFRICOM's Failed Mali Intervention →
A quick look at US Africa Command's failed intervention in Mali reminds us of the devastating effects militarization can bring to African nations. #AFRICOM2012, Stop the real threat to Uganda ——— "For students of African history, the notion that African democracy, stability and good governance will result from more deadly arms and more powerful soldiers is the stuff of satire; and yet...
5 tags
2 tags
11 tags
The Militarization of Poaching & the Slaughter of...
Elephants Dying in Epic Frenzy as Ivory Fuels Wars and Profits -The New York Times  ——— " Park officials, scientists and the Congolese authorities now believe that the Ugandan military — one of the Pentagon's closest partners in Africa — killed the 22 elephants from a helicopter and spirited away more than a million dollars' worth of ivory" " Conservation groups say poachers are...
2 tags
4 tags
PEACE2012: Vote for Peace
After KONY2012 there was a huge uproar and debate. Then the HUGE question that followed was, "WHAT SHOULD WE DO?". People wanted substance, people wanted truth, and, more importantly, people wanted to act on this truth to actually promote peace. However, now that the hype of Kony2012 has long died down, it seems that this demand has also died down. What does this mean? Were people really...
Exciting Things Happen to Those Who Wait.
We are sorry for having disappeared for the past few weeks. We have been traveling and  in the process of working on something very, very, very exciting… Apwoyo matek! 
4 tags
Steal From the Poor, Give to the Oil Companies
Thousands Face Eviction in Nwoya District After Government Leases Land to Oil Company- Acholi Times #[S]OILforthePeople, Stop the land grabs ——— "The rich are taking advantage of us the poor thereby taking our land so that if oil is discovered in these areas, they become the beneficiaries." 
5 tags
5 tags
3 tags
BARAZA: Great Scholars Project
A message from our friends at Baraza: ——— Baraza  is proud to announce our: "Great Scholars Project" Every summer, we select a group of three scholars who are making extraordinary advances in expanding and elevating global discourse by creating new vocabularies that give voice to the misunderstood and the marginalized. This year our project will focus on the works of three...
Sexual Exploitation as a Form of Intimidation
Police Resort to Sexual Exploitation to Intimidate Lakang Residents Into Leaving Their Land  - Acholi Times ——— " '….the police have been luring wives and young girls into sexual encounters as a way of intimidating the community into leaving their land… the worst part is that the roadblocks make it appear like w are in some sort of IDP camps' Komakech said." ...
4 tags
4 tags
5 tags
Petroleum Politics
KONY 2012: The True Reason Why the US is in Uganda = Petroleum Politics - The 4th Media Is oil the reason for all of this soil toil?  #[S]OILforthePeople, Stop the land grabs ——— "America uses its position as the "global police" to scour the earth for the natural resources it needs and then somehow engineers a way to enter the country and take what is needed. The...
5 tags
5 tags
Pabbo Land Grabs: Leaving Over 1,000 Landless and...
Parlianment Wants Senior UPDF Officers Investigated over Pabbo "Army Land" - Acholi Times Kilak MP Wants Pabbo Councillors to Resign Over UPDF Land Dispute- Acholi Times ——— "…the army was brought in to survey the land and put up mark stone on the 6000 hectares of land that may render over 1000 families in the sub county landless."  "Almost...
6 tags
MAKE VISIBLE THE "CONSPIRACY" & LET THE GAYS BE
We made a conscious and careful decision to avoid the criticism surrounding Invisible Children  extreme evangelicalism and the Anti-Homosexuality Bill. This question tends to be quickly dismissed as conspiracy and we wanted to keep the questions as academic and professional as possible.  However, we have not been able to avoid the growing attention on the subject matter. It is time...
6 tags
NEW SERIES: #[S]OILforthePeople, Stop the land...
Oil seems to be "spilling" all over Uganda seeping into the politics, the economy, and the future of Uganda. The oil is expected to "contribute to early achievement of poverty eradication and create lasting value to society" and "catalyse billions in investment".  President Museveni even "thanked God for giving 'us the wisdom and foresight to develop...
5 tags
8 tags
Will Putting a Price Tag on Kony's Head Work?
US Congress Passes Reward Legislation to Capture LRA Leader - Sudan Tribune Will putting a price tag on Kony's head only further demonize and dehumanize Kony? Kony has committed inhumane atrocities, but continuing to objectify him fails to contextualize the conflict. Not only that, but it only continues to portray the conflict in black and white. Bad guys: LRA. Good guys: UPDF. However,...
6 tags
UPDF Continues to Take From the Acholi People
UPDF Cited in Bitter Land Wrangle With the Residents of Pabbo - Acholi Times If the UPDF is supposed to be for the people of Uganda, why does it keep taking from them?  #AFRICOM2012, Stop the real threat to Uganda
5 tags
5 tags
AFRICOM's Getting Busy
AFRICOM has been getting busy recently, which can only mean they are preparing for something big. It seems to be working on its new "defense strategic guidance", moving into the water, and holding meetings and conferences (NOTE: There is no talk of peace initiatives in the conference agenda). Most of the coverage is mostly applauding AFRICOM's growing efforts. However, we should...
4 tags
Invisible Children: Visibly Upset When the Joke is...
It seems that even though Invisible Children has no problem making products and parodies out of the Acholi people, they do have a problem when the joke is on them.  The Price of Parody: Invisible Children Threatens Lawsuit Against Hoax Site -  IP Brief Kony 2012 Group Threatens Lawsuit Over 'Wartime' Kickstarter-like Parody Site - Guardian
6 tags
The Secretary General's [Biased & Incomplete]...
Report of the Secretary-General on the Situation of Children and Armed Conflict Affected by the Lord's Resistance Army- The UN This report also seems to fail to mention the atrocities committed by the Ugandan military and government and the involvement of AFRICOM in "Operation Lighting Thunder". It seems this is another biased report, rather than a comprehensive one.  ...
6 tags
The United Nations: Another Possible Threat to...
U.N. Wants Africa's Kony Hunters Fully Equipped by Year-End - Reuters (UN Correspondent)  It seems that AFRICOM and now the UN is more interested in bringing more guns into the area rather than peace… #AFRICOM2012, Stop the real threat to Uganda ——— "The strategy, obtained by Reuters, requires U.N. countries and agencies to ensure the AU force is...
4 tags
Exposing AFRICOM's Secrets
U.S. Expands Secret Intelligence Operations in Africa - Washington Post It is time to make visible AFRICOM's secrets and stop them by 2012. #AFRICOM2012, Stop the real threat to Uganda ——— "The nature and extent of the missions, as well as many of the bases being used, have not been previously reported but are partially documented in public Defense Department...
7 tags
AFRICOM's Steps Towards World Domination
Dagger Brigade to 'Align' with AFRICOM in 2013- U.S. Army #AFRICOM2012, Stop the real threat to Uganda ——— "This is not the Army trying to go into some new area. This is fulfilling a geographic COCOM's mission requirements"  *Of course by mission they must mean world domination...
8 tags
AFRICOM Outsourcing Violence & Surveillance
Contractors run U.S. spying missions in Africa- Washington Post #AFRICOM2012, Stop the real threat to Uganda ——— "The previously unreported practice of hiring private companies to spy on huge expanses of African territory — in this region and in North Africa, where a similar surveillance program is aimed at an al-Qaeda affiliate — has been a cornerstone of the U.S....
4 tags
6 tags